Fiber and CO2 Laser Engraving
Engraving Solutions for Any Material
Laser engraving is the ability to alter the surface of an item to
add a design or text. In the case of our fiber optic laser, we can
manipulate the composition of the metals to add colour or blacken it
with the carbon content of the material. Our 2 in house lasers allow us
the ability to mark on any surface.
Mugs and Bottles
You have no doubt seen someone with a Yeti or other mug engraved with slogans, images or a name. We can brand any mug with your companies image or make a one off mug for someone special. With our fiber laser we also have the unique ability to engrave stainless steel products. Planning a special event and want custom glassware? We can do that too, adding names and details to shot glasses, steins or tumblers.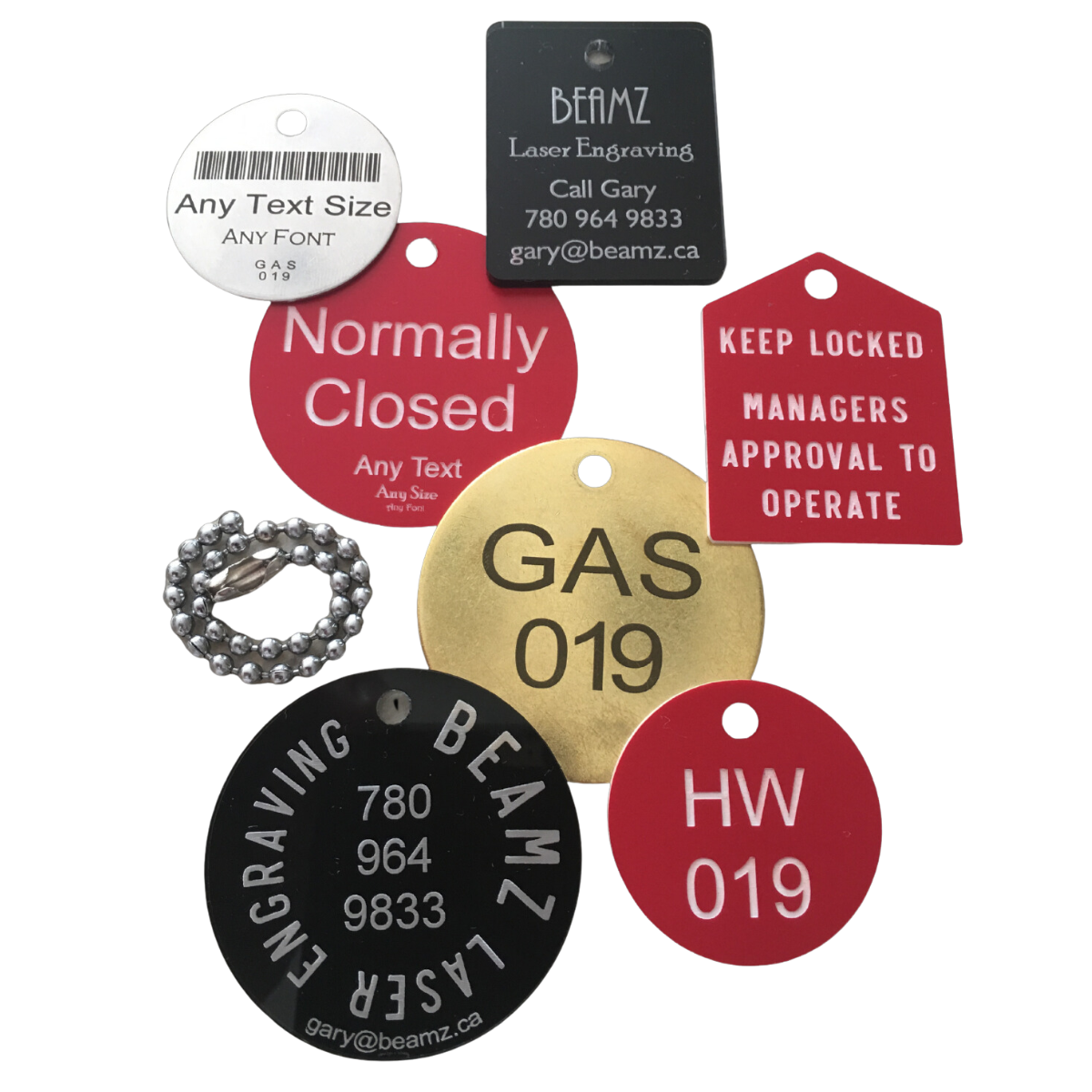 Lamacoids and Tags
If you're looking for a durable UV resistant sign, decal or even electrical panel diagram, you will need to look into a lamacoid. Available in a huge range of colours, we can produce what you need with no minimum order and bulk discounts. Also available with our fiber laser are metal tags of any shape and size for use with industrial equipment labelling.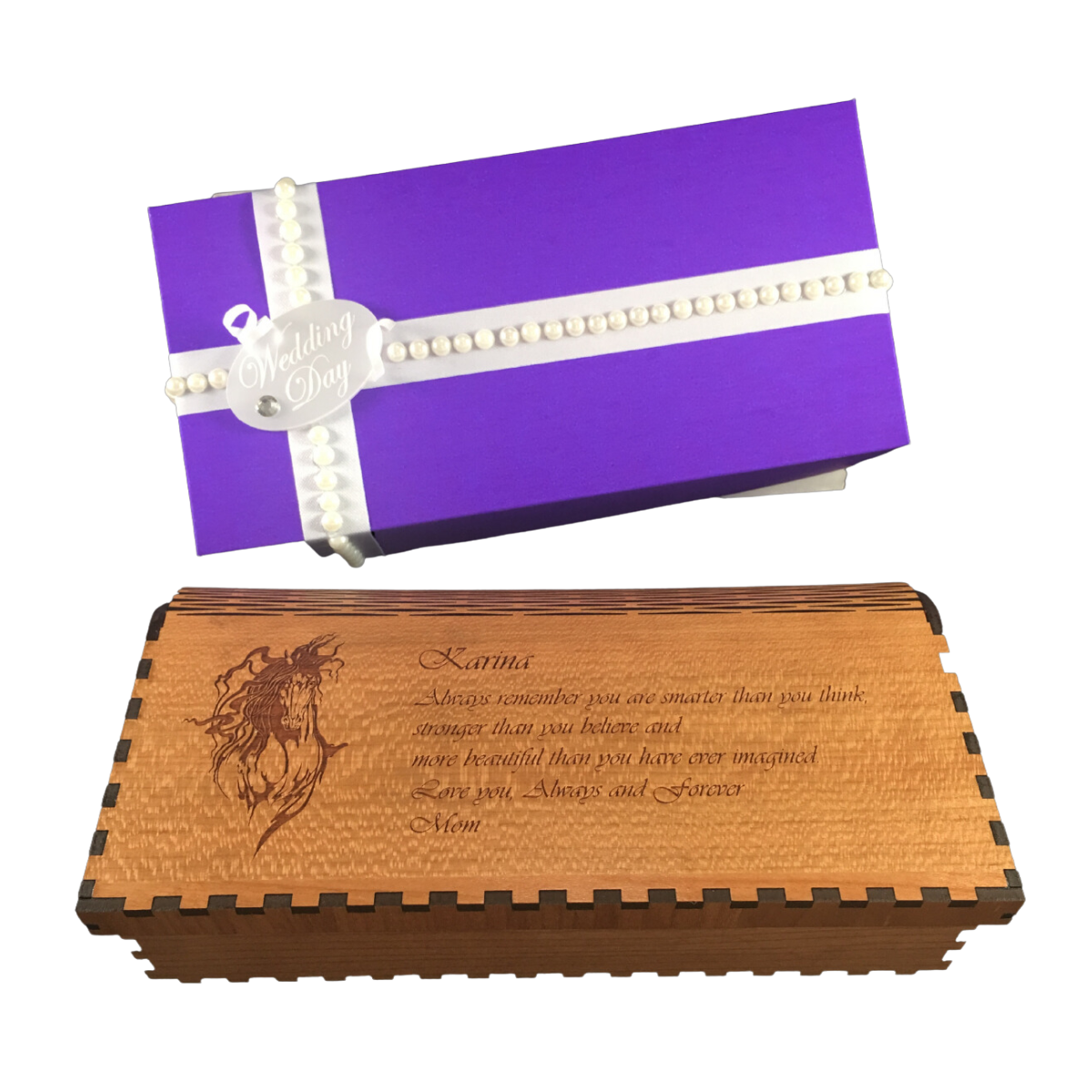 Wood Products
Our CO2 laser can mark and engrave all types of wood to create unique plaques, wall decorations, boxes, chopping boards and so much more. We have so many examples of what can be done, we can't put them all here!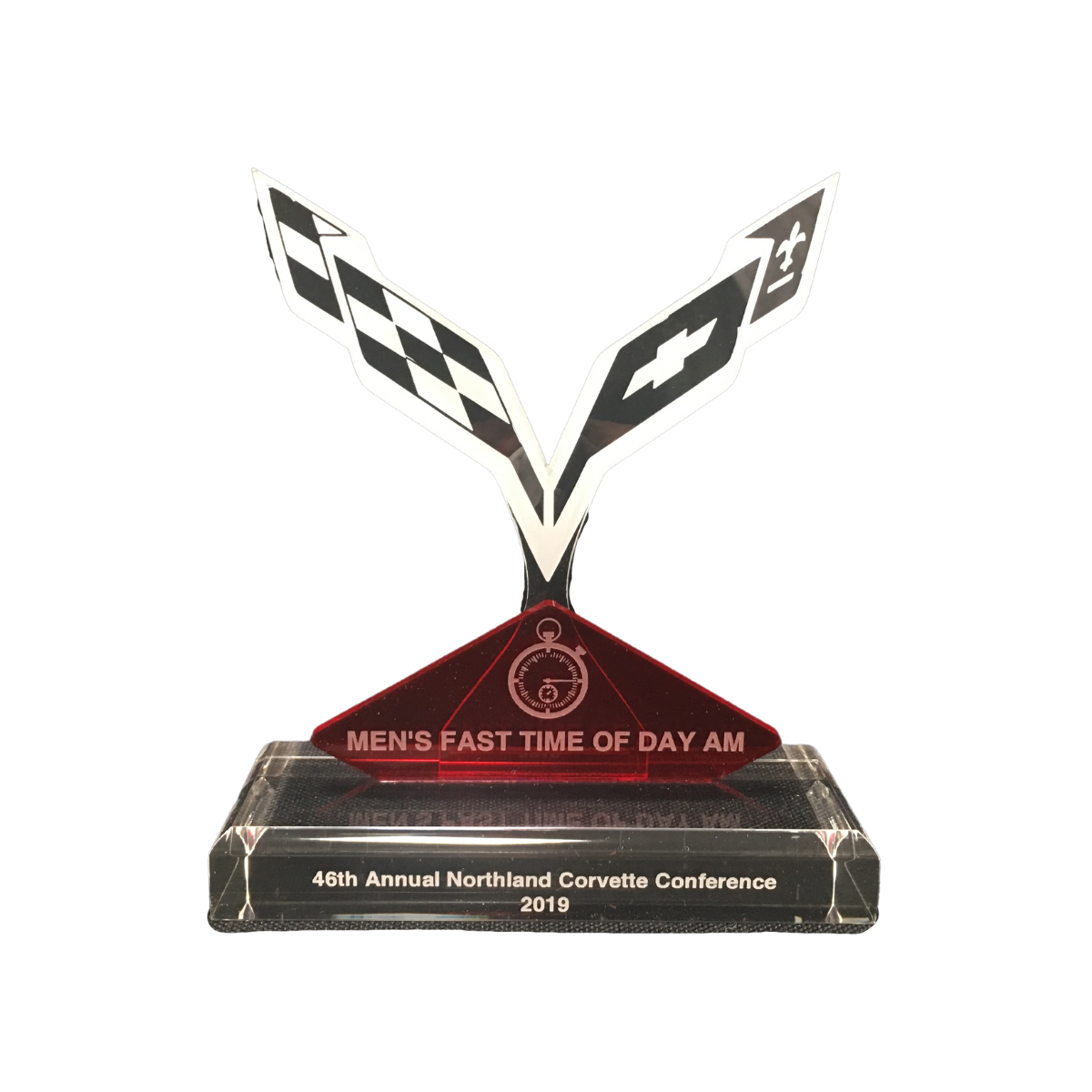 Acrylics
We can cut and etch a wide assortment of acrylics, producing everything from awards and board game pieces to full size back-lit wall signs and decorations. We have a huge range of available products and can help you get your design brought to life.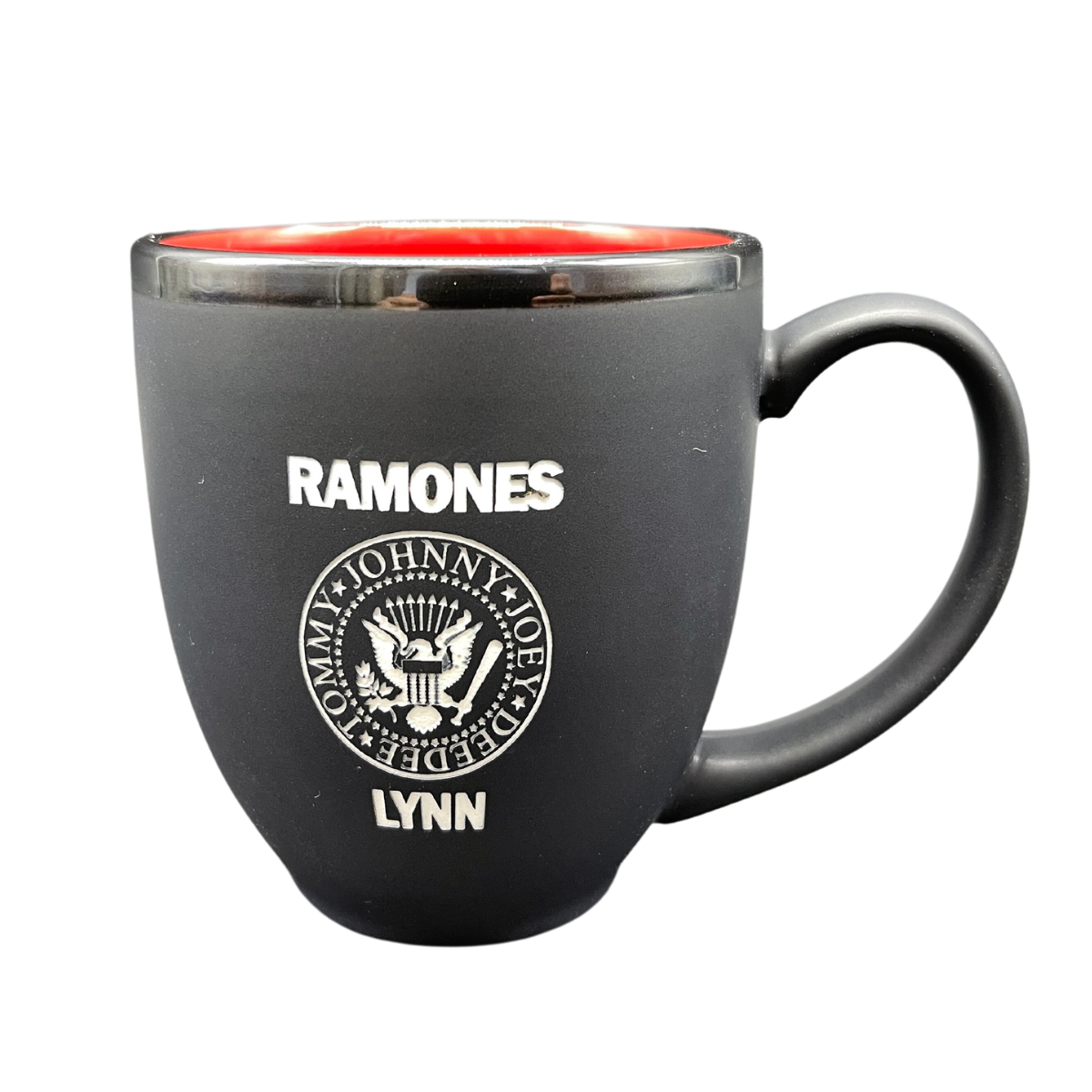 Ceramic Mugs
Want to give your office a custom touch or give your customers something unique? We have a large range of colours and styles that can be engraved with your logo or design. No minimum order and bulk discounts available.
Contact Us
Laser Engraving
Shoot us a message for any laser engraving questions! You can also drop in and see us in our showroom at 14574 116 Ave NW, Edmonton.